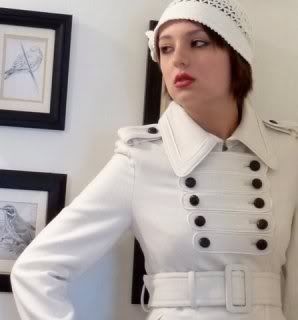 Suzabelle Lark Coat
Wool Jacket with faux leather buttons and luxe satin lining. Decorative epaulets and button tabs at front, detailed satin piping trim.
50% wool, 50% viscose
$276.00
$254 at Anne Bocci Boutique
Please compare prices, this Lark Coat is $276-$292 on other sites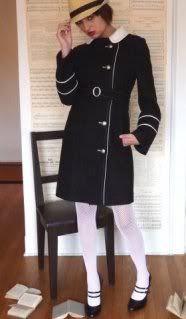 Greenstreet is an ultrasoft wool coat with pewter buttons and buckle. Collar ban be worn 3 ways. Luxe satin lining. Decorative contrast creme stitching.
$297
$258 at Anne Bocci Boutique
Please compare prices, on other websites and stores this coat is: $297.00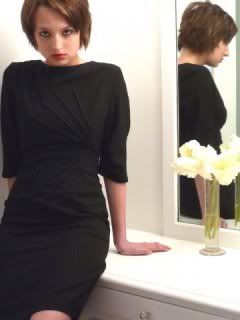 Deco Cocktail Dress with 3/4 sleeves and satin lining. Starburst detail at front minimizes your waist.
$189
$154 at Anne Bocci Boutique
Fabric Content: 55% linen, 45% viscose
Fit: fitted
Color: black w/ gray stitching
Measures 36" from shoulder
Please Compare prices, because this dress is $189 on other sites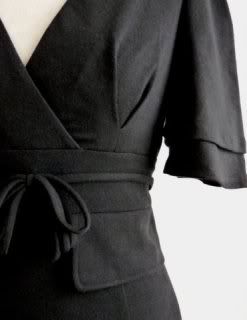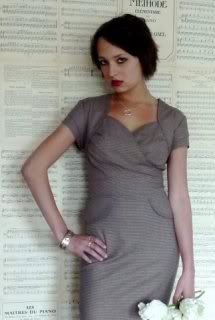 Think Grace Kelly, Novak, Hedren: Style icons. Suzie Jaberg, the Seattle designer behind SUZABELLE brings back feminine silhouettes, Mad Men style. http://tinyurl.com/9pcalj
Hitchcock Plaid Dress with stretch satin lining and peplum detail at hip. Pencil skirt and double sleeve detail. So dramatic.
$189.00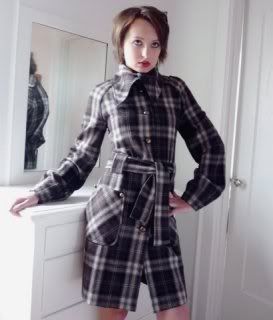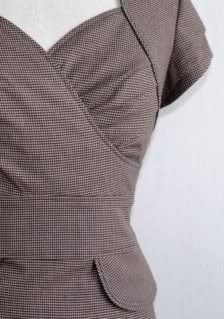 Fog hangs heavy over the night sky. The shadowy silhouette of two lovers perched up against the city building melds into one.
Casablanca. The intrigue of a Hitchcock movie. Think classic romance.
The steamy scenes with Veronica Lake in LA Confidential.
That's how I feel about this new collection from Suzabelle. I can't wait to get this in. Suzabelle's Fall/Winter line is coming soon and it harkens back to old-school intrigue, longing, pure romance and drama. Watch out fashion world, Suzabelle's newest collection is going to cause a stir.
Take a peek at this new collection and see what you think. Suzabelle has done it again, and even more dramatic and clean than ever before. Her new collection is pure classic lines reminiscent of old-school glamour.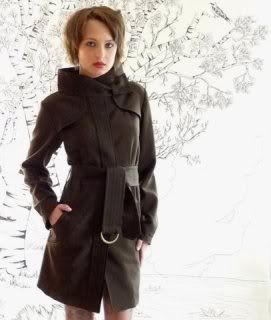 Cinema Coat with bow closure at collar, swoop front pockets, contrast topstitching. Brass buttons and belt links.
Fabric Content: 52% polyester, 48% wool
Color: cocoa
Measures 33" from shoulder
$297 on other sites
$254 at Anne Bocci Boutique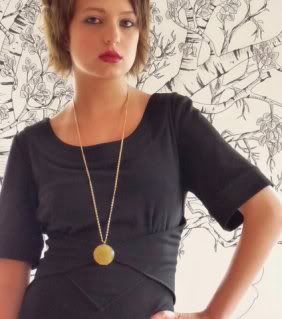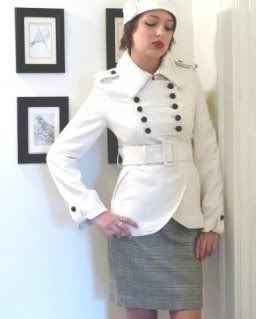 Please mosy on over to http://annebocciboutique.com
*****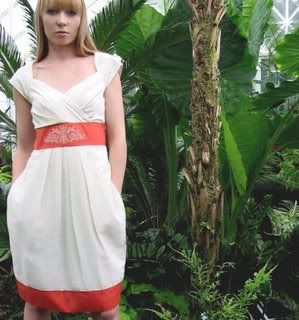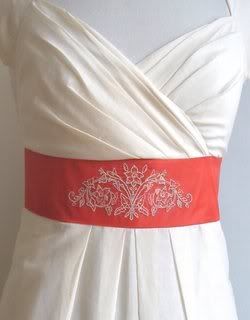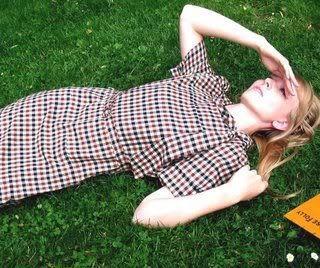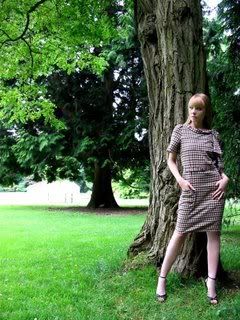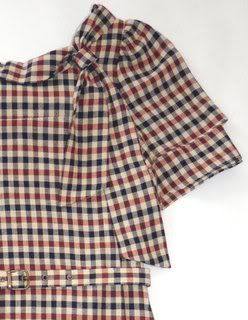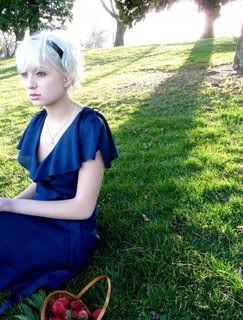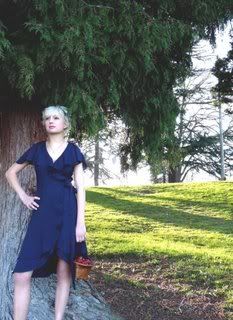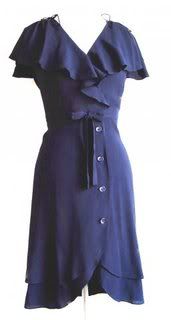 I'm happy to pass on the best prices on Suzabelle clothing. Please call 503.313.2839 for current prices or email me, or stop by.
You'll find my prices are lower than any boutique, because my overhead is lower, that's because my boutique is teeny, tiny. Go ahead, don't be shy. Why not mosy on over to www.annebocciboutique.com