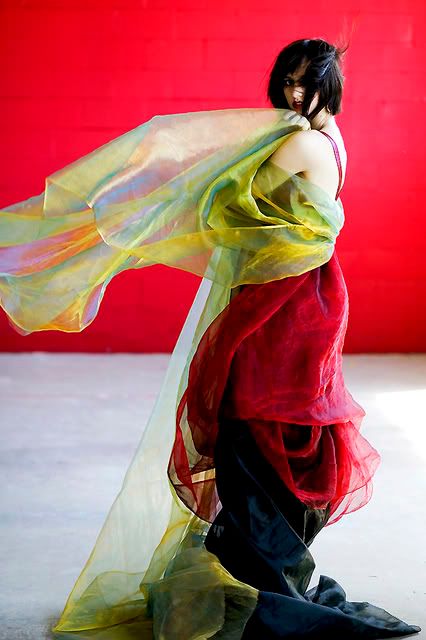 Photo:
Elisa Lazo de Valdez
You're invited this Friday.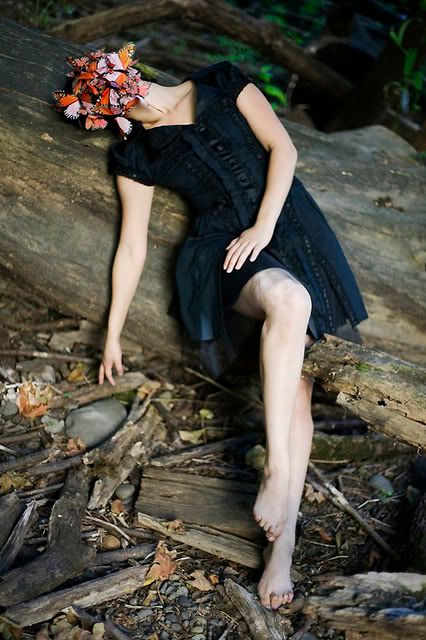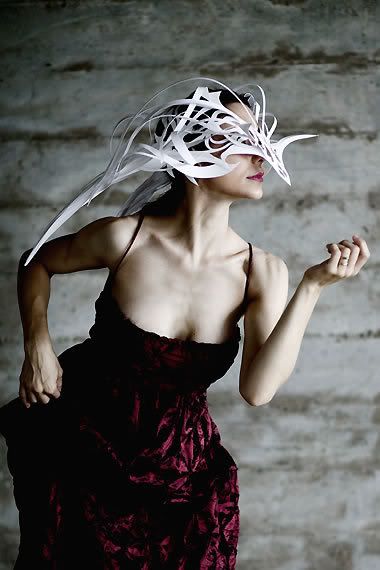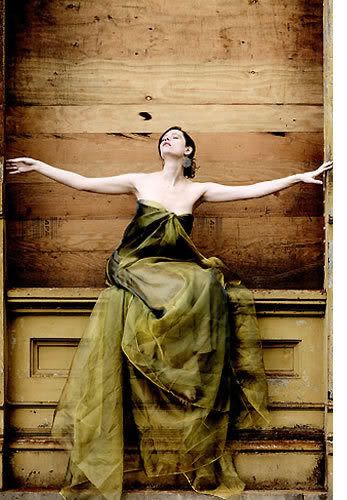 It's a special party celebrating the photography of
Elisa Lazo de Valdez
and the paper mask sculpture of
Phillip Valdez
. The husband and wife team are our featured artists, this Friday at
Anne Bocci Boutique & Gallery
in SW Portland's Multnomah Village, October 3, 5:30 to 9:00.
Elisa specializes in luxe fashion and creative nudes. Her work has been used internationally for book covers, magazine features and gallery exhibition. Her photographs are lovely and provocative at the same time.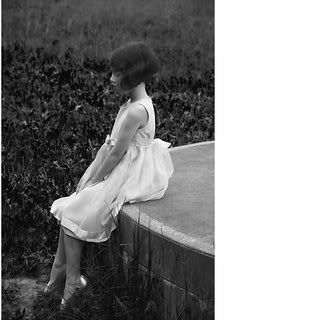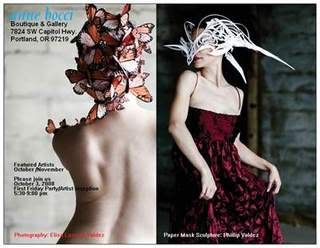 View the paper mask sculptures by Phillip Valdez. These intricate masks are precisely designed, cut and manipulated into form by the artist, by hand. They are not machine lazor cut.
Please stop by this Friday night, October 3 and celebrate Fall in Multnomah Village. The artists, Elisa and Phillip are truly remarkable. And well, the boutique is tiny, but packed full of gems. Hand-sewn designer clothing, fine art and unique jewelry. The Village is quaint, darling and real.
Meet these talented artists, shmooze, and enjoy some refreshments. Hope to see you!
My top 10 favorite things:
#1 is the photography by Elisa Lazo de Valdez and the paper mask sculpture of Phillip Valdez.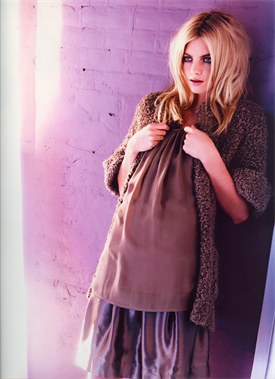 #2 This sweater is sooooo soft, I want to sink into an overstuffed chair and cozy up with my Kensie "cuddle" sweater $88
(no kidding, that's what it's called...yeah, I know, it is a silly name, but it IS the most cozy sweater ever). Anyway, I just want to snuggle in with the new Fall issues of Dwell and "W" and simply drift away into my own magazine world. That's why it ranks as my #2 on my list of favorites for Fall.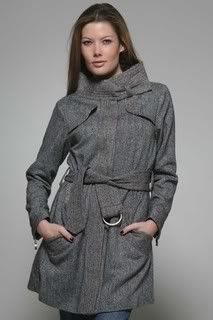 #3 on my list is this tweed coat from Suzabelle. It's just plain sharp. $258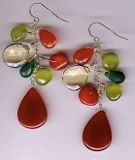 #4 on list are
my
gemstone earrings in Fall hues of carnelian, green onyx and chalcedony. $46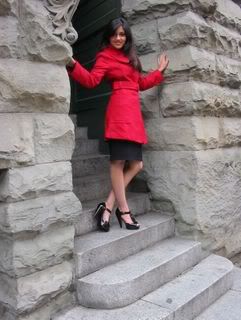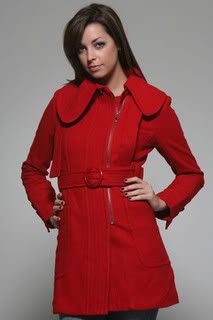 #5 on my list of favorite things is this lovely red coat from Suzabelle. It's the Ballard Jacket and it's rounded collar, tie, and asymmetrical zipper make special, as well as its stunning color. It's $298 at my boutique, which is $50 less than if you purchased it elsewhere.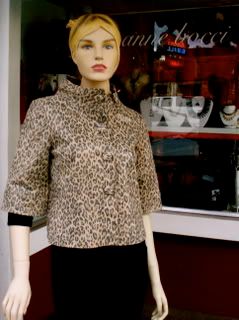 #6 on my list of favorite Fall things is this leather cropped jacket from "Live a Little." So darned cute. Metallic suede. 3/4 length sleeves, suede covered butttons, stand up collar. $169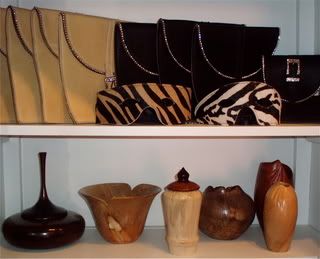 #7 and #8 on my list of favorites are the handmade leather handbags from Gordon Dent and hand-turned wood vessels from
Dr. Carroll Simpson
. Truly gallery pieces.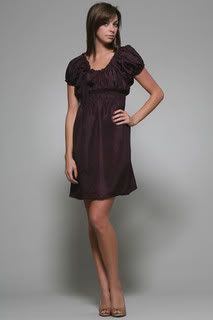 #9 on my list of favorites is this new silk, jewel-toned dress from Suzabelle, my Seattle designer.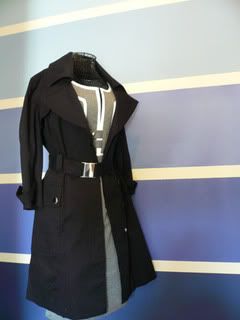 #10 is this black Trench coat from
Suzabelle
So there, that rounds out my favorite list.
Except for one thing.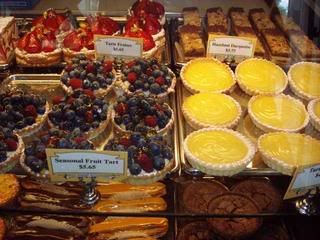 #11 on my list of favorite things for Fall are the luscious baked goodies at
St. Honore Bakery
in NW Portland.
Truly it's a treat. I have no connection there, no family ties, no friends in the biz, just a sense in my heart that that's where I belong every Sunday.
So my girlfriend Sharon in Kailua, Hawaii phoned me today and said she just read my blog. I laughed and said "Well, at least ONE person is reading it."
Aaah-ha, I feel like my blogs are like Jack Nicholson's writings to Ndugu, in that movie, "About Schmidt."
Let me explain... In the movie, Nicholson's character, Warren, is watching a TV ad about a foster program for children in Africa. He sponsors a child, and soon Warren is relating his life and experiences to this boy, Ndugu, in a series of letters. It's obvious to the viewer, that Ndugu couldn't possibly understand about what Warren is saying. But Warren gratuitously writes on, in his cathartic diary.
Yes, I think, blogs are like this. Often words simply go out into the cosmic universe...into the "ether" and then just as quickly dissipate and vanish into thin air. But it's all about the process.
Photo:
Elisa Lazo de Valdez
So, on that note, all blog readers who mention they read my blog can take $20 off any Suzabelle coat or dress at Anne Bocci Boutique. Offer good through October 31, 2008.
Any comments and typo corrections appreciated at annebocci@yahoo.com or here.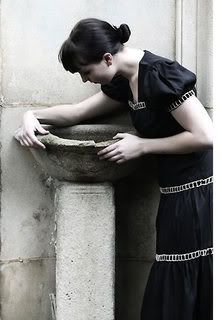 Photo:
Elisa Lazo de Valdez
xo
anne