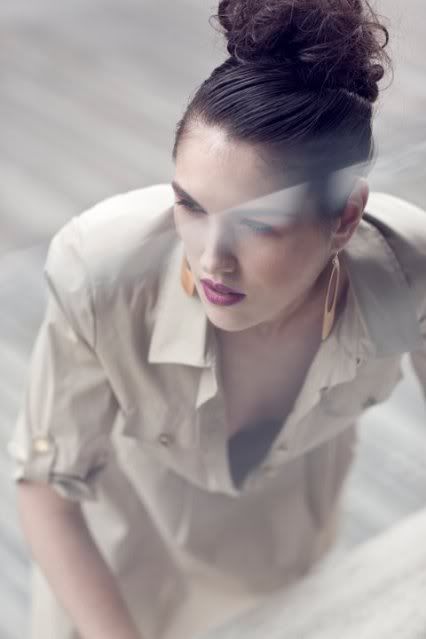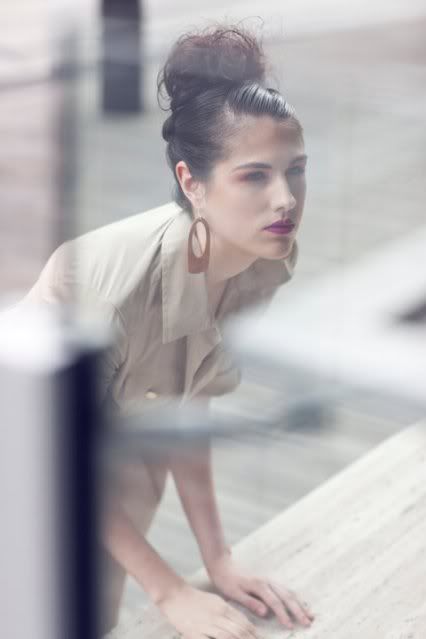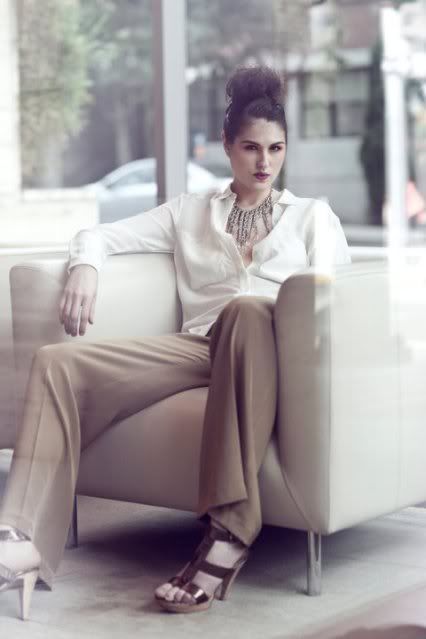 Gentle contours of a cheek
As shadows break lines crossing
Curving neck gracefully bent
A look over shouldered glance
And here lies a work of art.
I work with pretty things, every day. Mostly. Well, at least that's the idea of it all. But in reality, day in and day out, boutique work isn't all that glamorous. It's 97% work: ordering, straightening, inventorying, vacuuming, staffing, paying artists, insurance, security, taxes, business association fees, mailing, building a website, displaying, marketing and oh, there's also selling. Yeah, without making the rent, there isn't a business.
Then there's the 3%. That's the best part of it all. Meaning all the the glam, fun stuff, like creating sparkly things, and working with amazing designers, photographers and talent. An Some of the West Coast designers I love to work with and carry in the boutique are Seth Aaron Henderson of Project Runway, Ms. Wood, Suzabelle, WeMa, Lori Presthus, Ipseity, and Loco Lindo.
Summer is the best time to show your personality with some easy, fresh accessories. Just throw them on and instantly feel gorgeous.
And mod, lightweight laser-cut wood earrings for $36 dollars are just the right piece to add to your wardrobe. And you can add a dramatic piece like this stunning waterfall necklace and be instantly be noticed in the room.
In the boutique world, no product or design looks good unless it's displayed and modeled well. That's where the magic behind the lens comes in. ONE word. Dustin Rowley. His eye for beauty and setting a tone is beyond magical. I love it when he stops by the boutique and picks out jewelry, clothing and accessories for his editorial photo shoots. You can see his work and hire him
here
:
Photo:
Dustin Rowley
jewelry:
Anne Bocci Boutique & Gallery
http://www.annebocciboutique.com
Model: Tiffany Schleif @
Option Model
and Media
Make up and Hair:
Aimee Janik-J'Adore
Wood Earrings: Ms. Wood, named "Best Emerging Designer" at Portland Fashion Week
Mixed metal and crystal necklace: Anne Bocci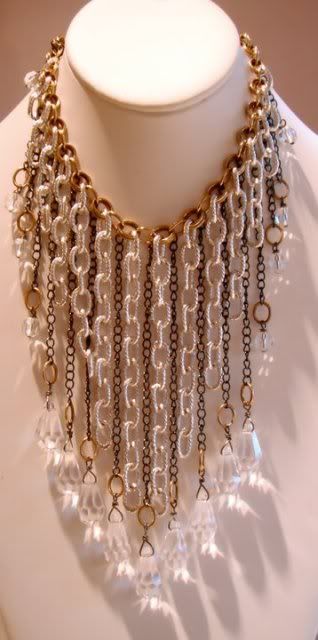 Mixed metal and crystal necklace by
Anne Bocci.
Super light weight, mod, laser cut wood earrings by Ms Wood, found
here
(just as soon as I upload them) at Anne Bocci Boutique in Portland, Oregon.
Ms. Wood's designs are fresh, innovative and oh, so wearable. To see more, check my website.
buy
Ms. Wood here too.