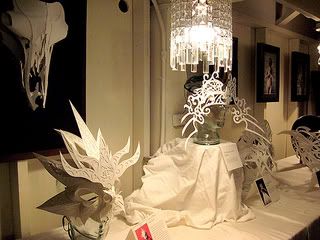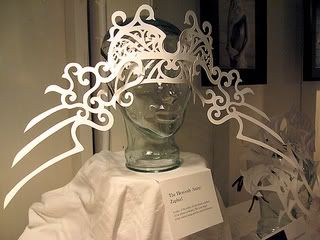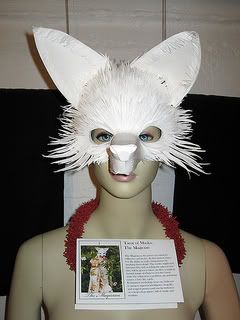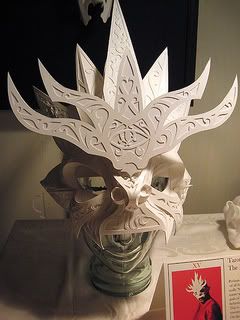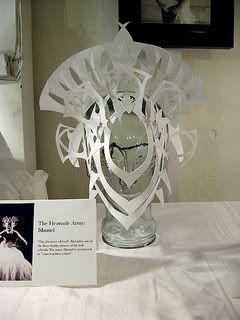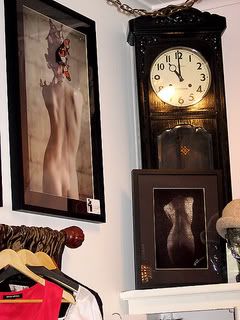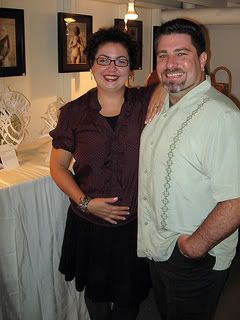 Photo above: Elisa and Phillip.
Here are photos of the current art show at Anne Bocci Boutique & Gallery.
Portland artist, Phillip Valdez, debuts his paper mask sculptures.
Each intricate mask headdress is painstakingly hand-cut and glued from 160 lb. bond paper.
Thank you Elisa Lazo de Valdez for taking these photos.
Elisa Lazo de Valdez's photography is featured in the upstairs boutique.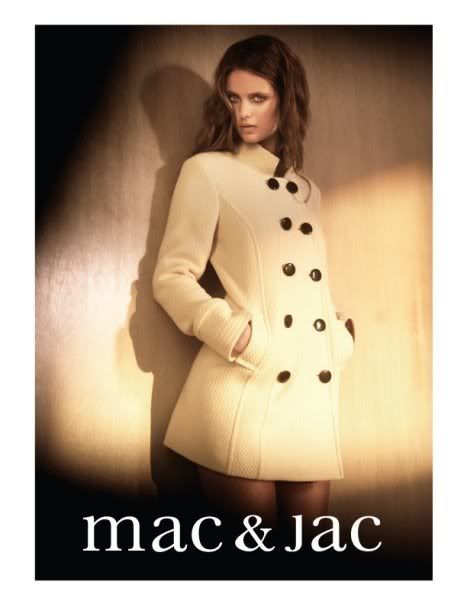 This Mac & Jac ivory coat is JUST IN and selling fast, $179, to see more, mosy on over to www.annebocciboutique.com
A bit of Francois Hardy, just because.
Be well and vote... okay?
xo
anne