So I think my customers are darling.
Here Robyn is modeling the red sweater wrap and pieces she just bought at my boutique.
Okay, isn't she darling?
I love her 50s style bangs...
Robyn just moved to Portland from NYC and is an actor and studying veterinary medicine.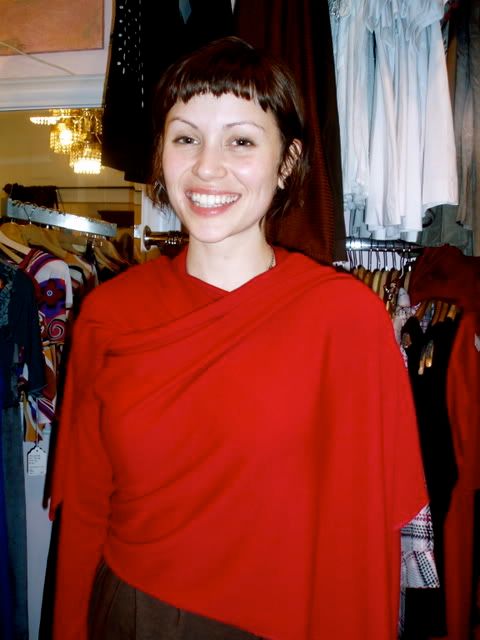 Red Laska sweater wrap, SALE $69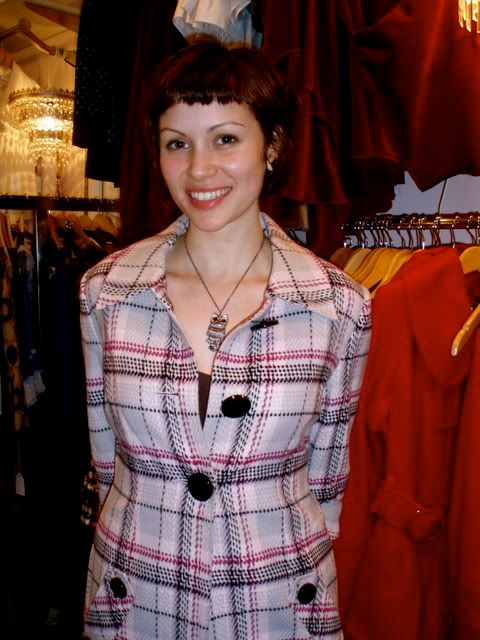 Mac & Jac Plaid coat $179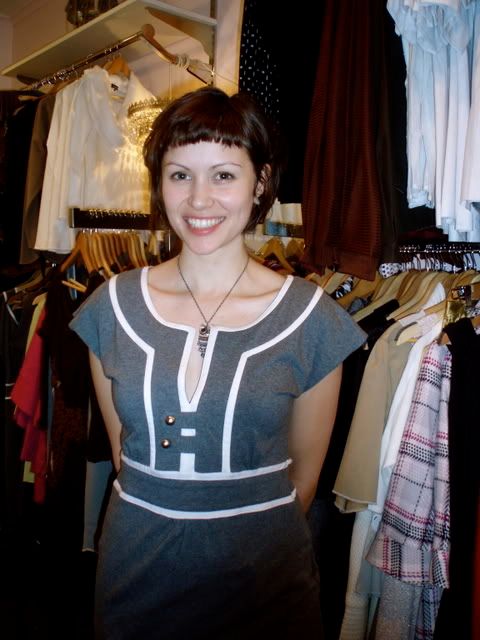 Suzabelle Yukata dress Was $159, SALE $69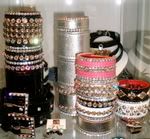 Handmade leather, rhinestone and Swarvoski crystal bracelets $36-$149
Mackie, my dear old friend, outside after a fresh sprinkling of newly fallen white stuff.
Just remember, every day is a lucky day.
xo
anne