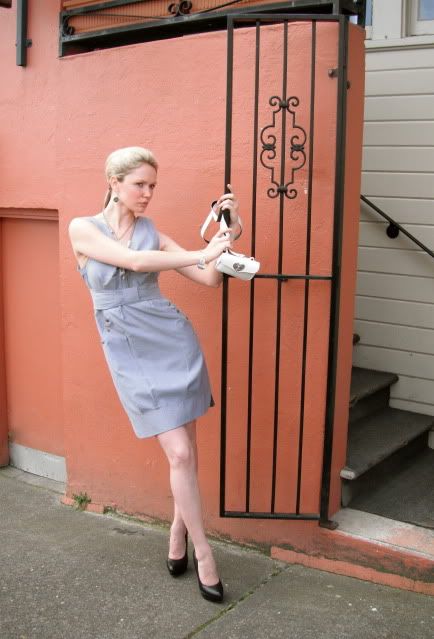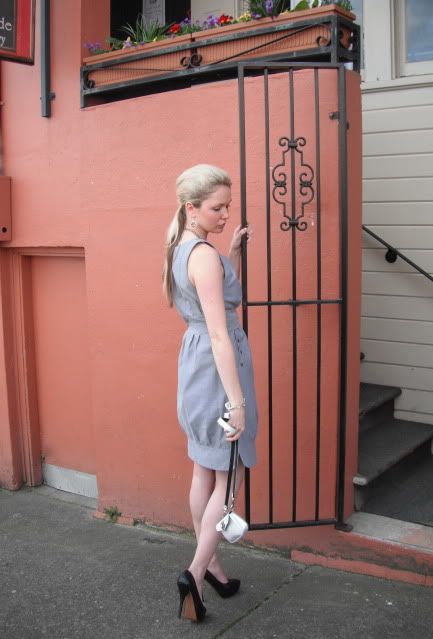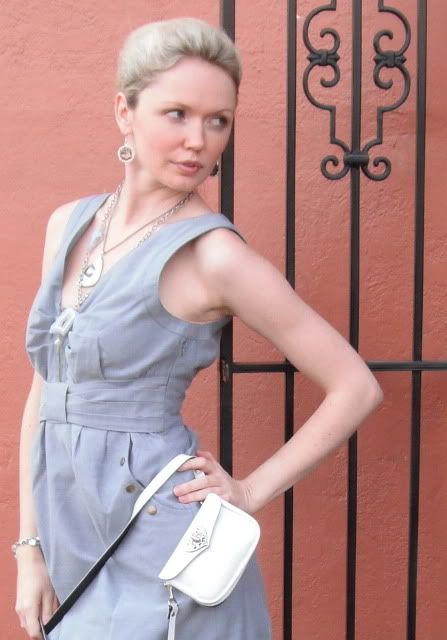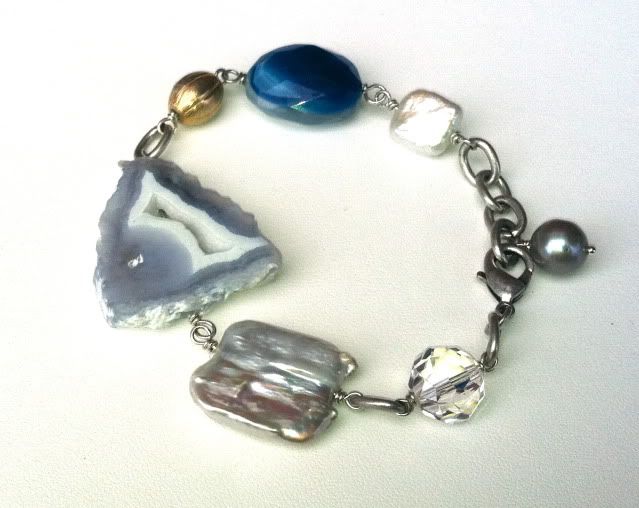 Think sun-drenched hues on a lazy day. Summer living. Warm terra cotta tiles by the pool. Pale blues that blend with the sky and look good every day. Blue lace agate geodes paired with chains and pearls. White patent leather accessories. Looks that are undeniably playful. Always wearable. Undeniably Suzabelle paired with Anne Bocci jewelry and handbags.
Suzabelle designer Suzanne Jaberg does it again. Her new collection, Suzabelle Spring Summer is new at
Anne Bocci Boutique
. Suzie's collection is unique, full of her signature details and oh-so wearable. With a spring/summer palette of pale azure, taffy, gray and sun-drenched blue chambray, plus black & white, deep jade, this collection shows detailed styling and playful pieces that are no where near what you'd find at the mall. This is a collection with her indie character and those little extras, like hidden pockets, asymmetrical lines and antique brass details.
And
jewelry
and accessories that scream summer are long chains, rocks, geodes, natural cut stones, and real patent leather. The white leather bag is quality real patent leather with incredible craftsmanship, and playful heart latch. This is not the kind of patent leather you see at Macy's. This is rare to find. Real patent leather. And it's perfect size fits your cell phone and credit cards perfectly. These
handbags
and jewels are found in a tiny
boutique
in SW Portland.