Inside my purse
The treasures I hold inside
The makeup and brushes
A sum of my crushes
The piece of me that I hide
Katya models this Suzabelle Fernsong dress $172, Ms. Wood leather fringe handbag $125, and wool hat, $45 at Anne Bocci Boutique in SW Portland's Multnomah Village. Ms. Wood was named best emerging designer at Portland Fashion Week.
See the dress
here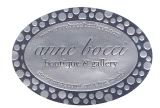 Dad, here's your daily crossword puzzle. Love you!
Loading
crossword puzzle. One moment please.
src="http://www.boatloadpuzzles.com/Crossword.js">