Here's the video of Seth Aaron Henderson, Project Runway's Winner at LA Fashion Week, Project Ethos 2011, filmed by the talented Raphael of by
Runway Icon
.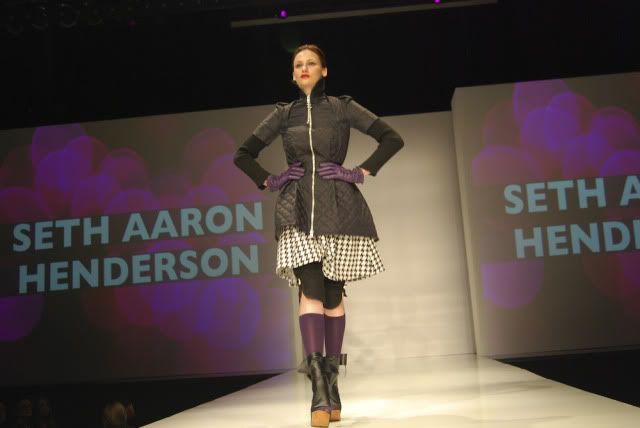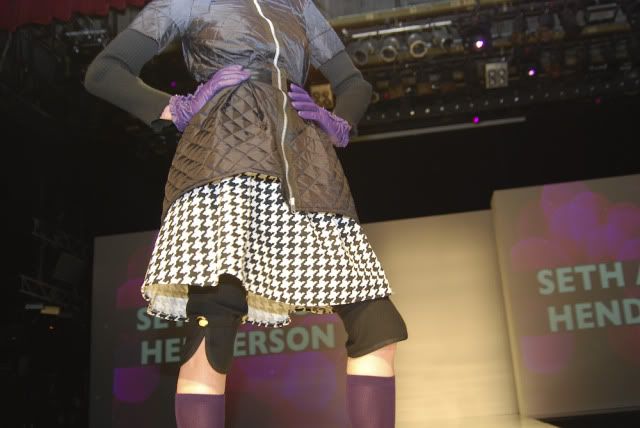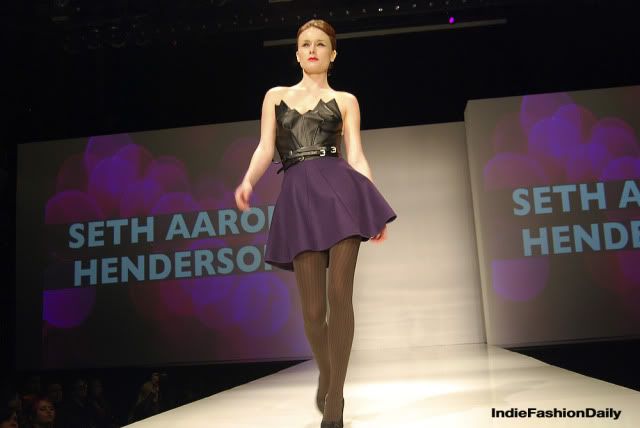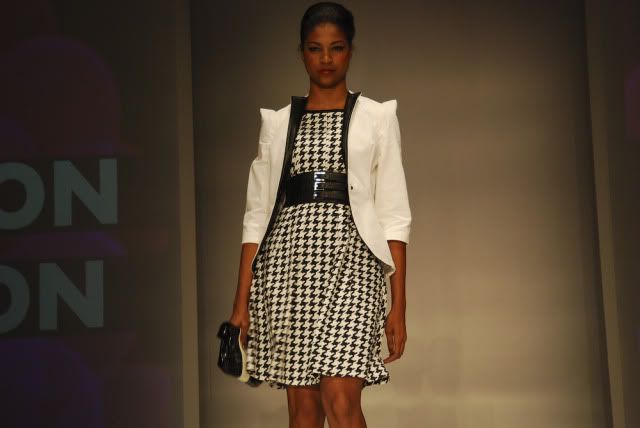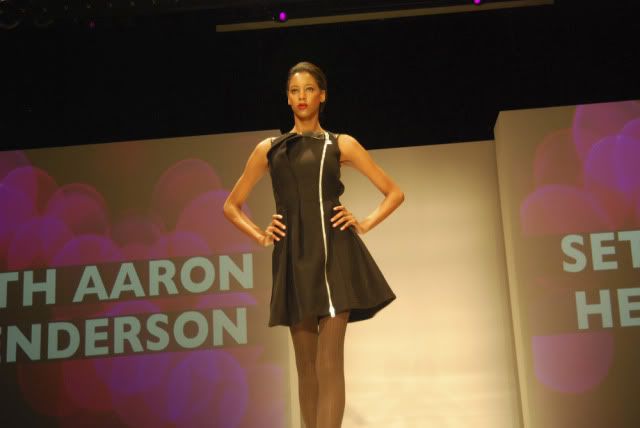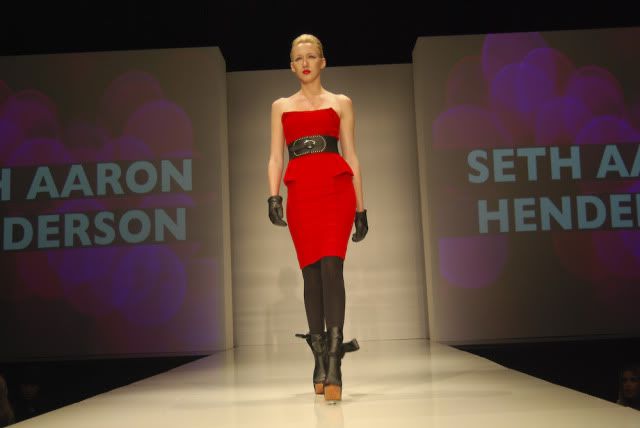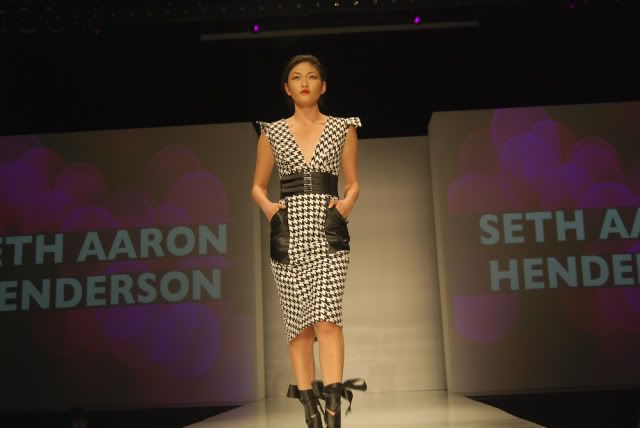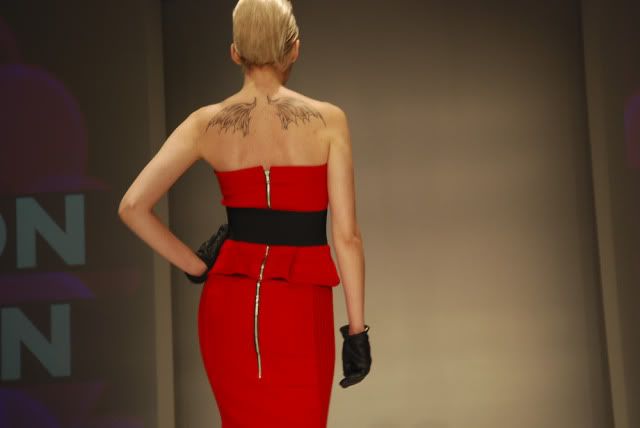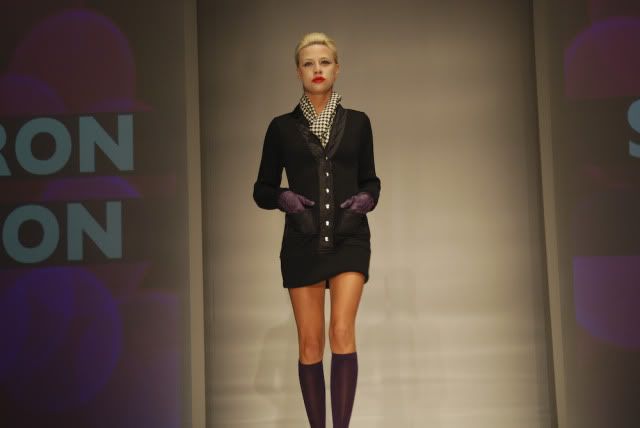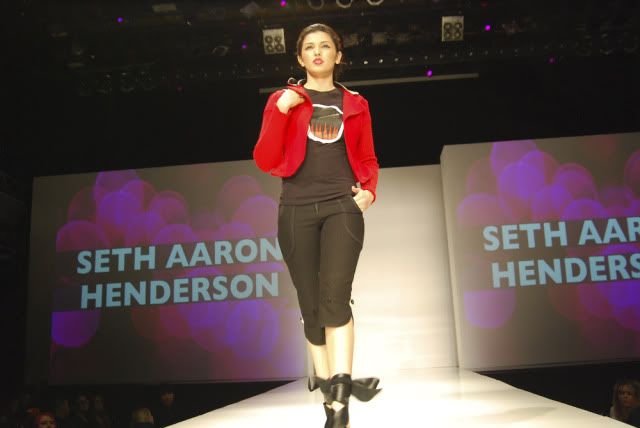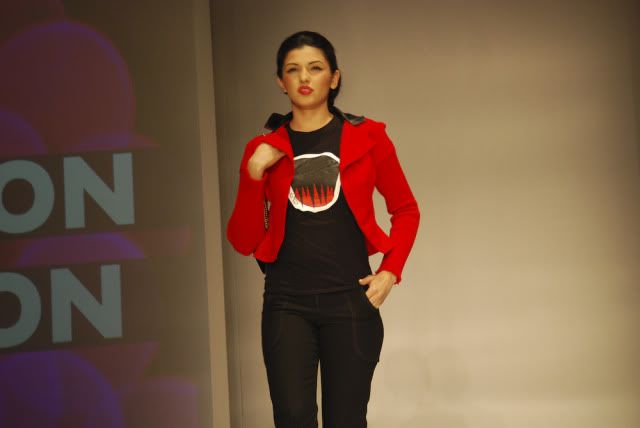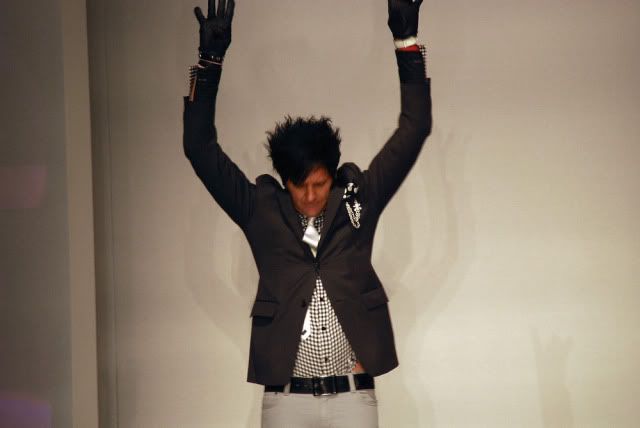 Thank you Indie Fashion Daily for covering LA Fashion Week!
Photos courtesy of
http://indiefashiondaily.com/
You can read more
here
:
Yes, he does it again! Seth Aaron Henderson just knows how to effortlessly put on a runway show! This time it's his Fall ready-to-wear collection, debuting at LA Fashion Week, Project Ethos show on March 12, 2011. What did we see? A bold splash of color, dramatic lines, and that little something extra that's a bit daring and edgy without being overdone. No frilly stuff here. Nothing too flowing bohemian chic, that's for sure. Seth Aaron gives us bold, strong collection with a pop of bright cherry red coupled with and his classic touch of menswear oversized hounds-tooth in a fitted, feminine silhouette. This year he paired his designs with Ms. Wood leather and wood shoes for a total look that really works.
And what a show! Takes us back to his finale collection at Bryant Park, with his Russian-inspired winning collection of Season 7 of Project Runway. And never has a t-shirt paired with black knickers ever looked so styling. It's Seth Aaron Henderson's own t-shirt design of his fun and graphic hair and big graphic lips with his side logo that reads, SA Mod. Long sleeve, soft tee-shirt. It's distinctly his, and only $58.
To learn more or see more of Seth Aaron Henderson's designs, mosey on over to my
boutique
. I'm SO lucky to get these in first! ♥
Seth Aaron Henderson's new designs can be found
here
.
And my friends, Alicia Wood and her husband, Ben Wood, make the awesome wood shoes seen in the video that are found
here
.
Plus, Alicia makes the darling trench coat with kimono sleeves, found at boutiques and on etsy. Her trench coat with kimono sleeve is khaki cotton twill trench coat with stylized kimono sleeves. Single breasted made with handmade wooden buttons and buckle, lined with coordinating rayon lining. Available in S, M, & L. But, it's found
only
in independent boutiques and on etsy.
To celebrate an amazing show at LA Fashion Week, here's a
sale price
on the kimono trench coat by Ms. Wood.
Thank you Raphael for the video, now we all can feel like we were in the front row!
Congratulations Seth Aaron and Alicia!