Wednesday, September 21, 2011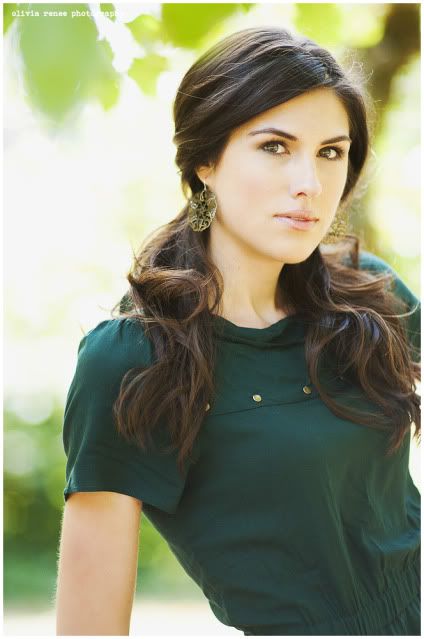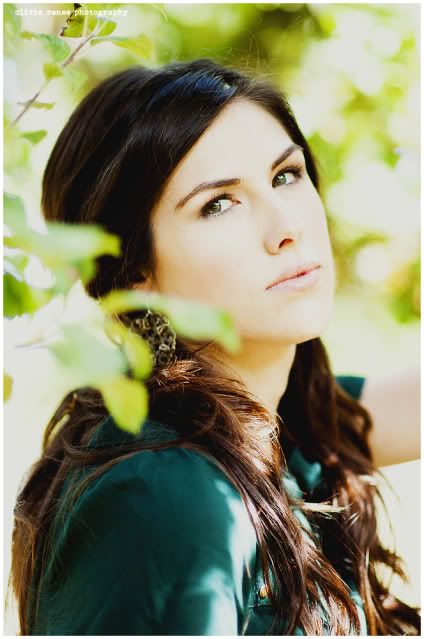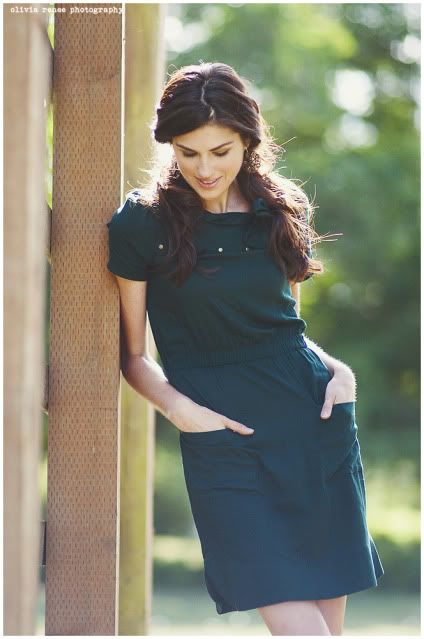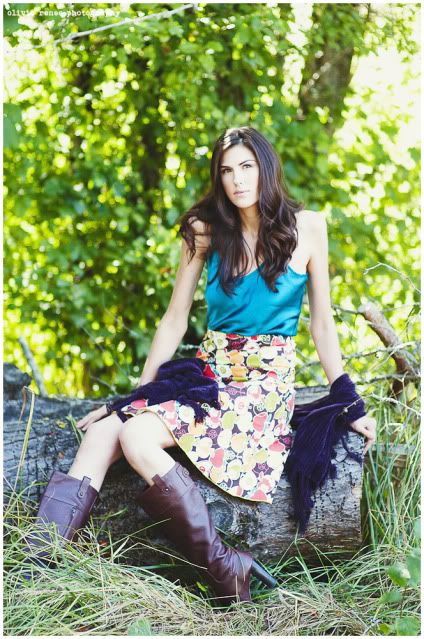 A smile and a gentleness within...
Copper does not know its copper until it's changing into gold.
We love you Tiffany.
Photo:
Olivia Renee Photography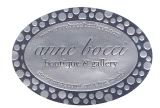 Posted by

annebocci
at 6:47 PM
0 comments

Monday, September 19, 2011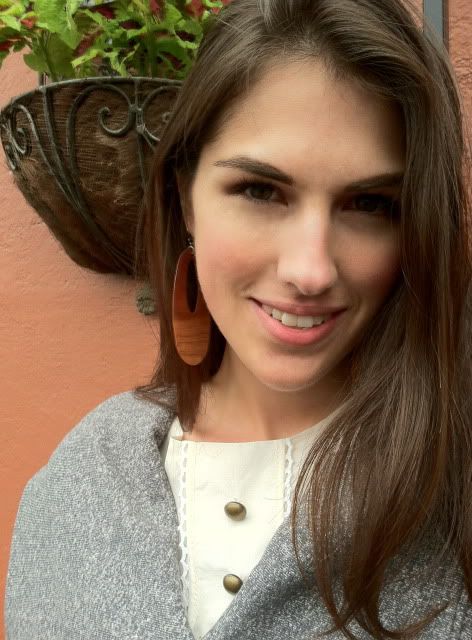 If Monday had a Facebook page, it would have zero friends.
None. Not a one. At least that's how I usually feel when that alarm goes off at 6:25 am. When I drag myself out of bed in the morning, especially when there's a bit of a nip in the air, I just want to throw on something that's easy, comfortable, and still looks good. Is that too much to ask? Now, I think I have my go-to outfit. This cardigan's simple lines scream design, and open dramatic neckline easily makes even a tee-shirt and jeans look glam. So pinch me... I found a piece that's functional, comfy and full of style, and it's supporting local. Which leads me to think, it may seem cheaper to buy mass-produced over handmade, (H & M vs. local boutiques) but it's insanely expensive when you consider how much it costs the globe. Tiffany stops by and models this comfortable, downtown
cardigan
and these modern, rounded maple wood earrings by Ms. Wood. They're made right here, in Portland, with fair wages, not by children working 16 hour days. But by the artist, with love. Now there's a concept. :) A wardrobe staple in comfy organic cotton, with snap closure, you can wear it over jeans, leggings, skirts and dresses. It's no wonder, Portland's own Ms. Wood was named "Best Emerging Designer" at Portland Fashion Week. This beauty is actually named the Ms. Wood Downtown Cardigan and it's yarn dyed organic cotton and hemp. (Oh, so Portland.) Small, Medium found right
here
.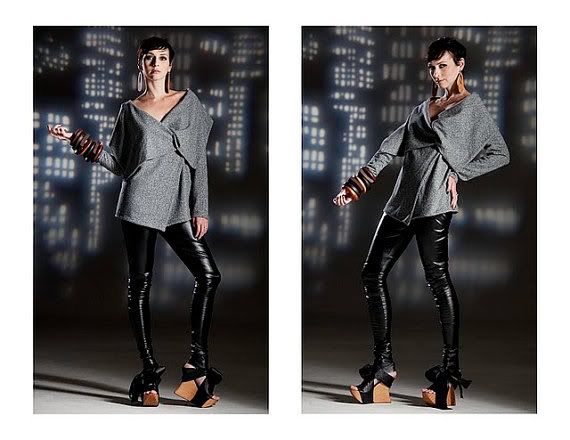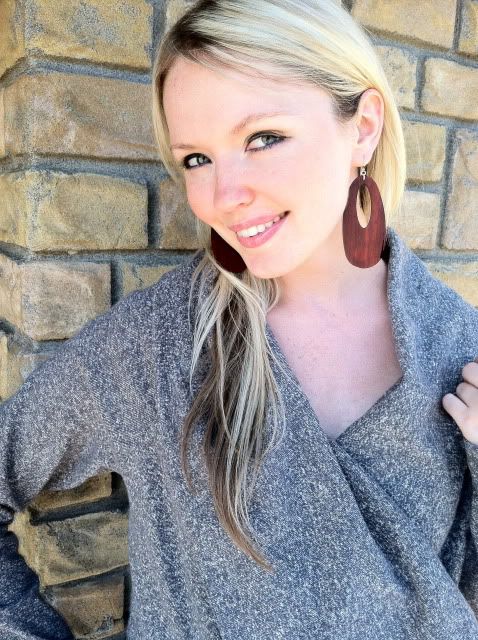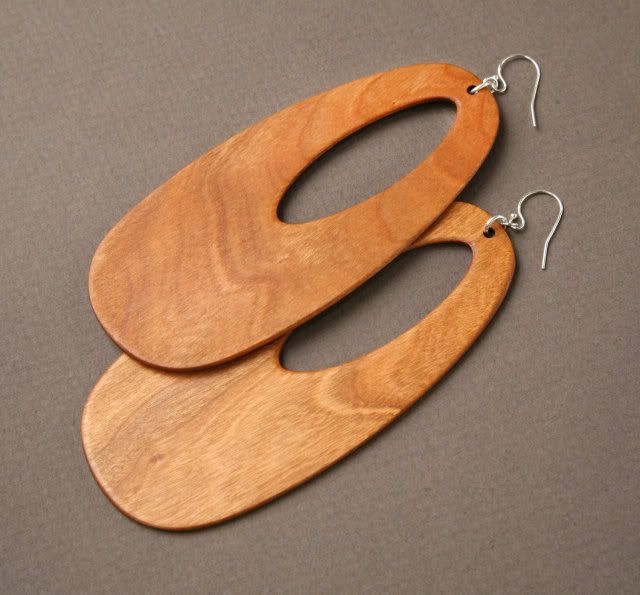 These fun
earrings
are also handmade with love in Portland, Oregon, by Ms. Wood. $36 They measure 4" long X 2" wide and only 1/16" thick so it's not heavy at all, and finished with sterling silver hooks. Go Portland designers! The best part is free shipping,
here
.
Available
here
in the following woods:
Maple = blond (as shown on brunette Tiffany)
Padauk (pah-dook) = vibrant red/orange (shown on blond Katya)
Walnut = rich brown with blond highlights
Cherry = reddish blond
Purple heart = red/purple
Here, my friend, Katya is wearing these pretty
earrings
in the Padauk wood.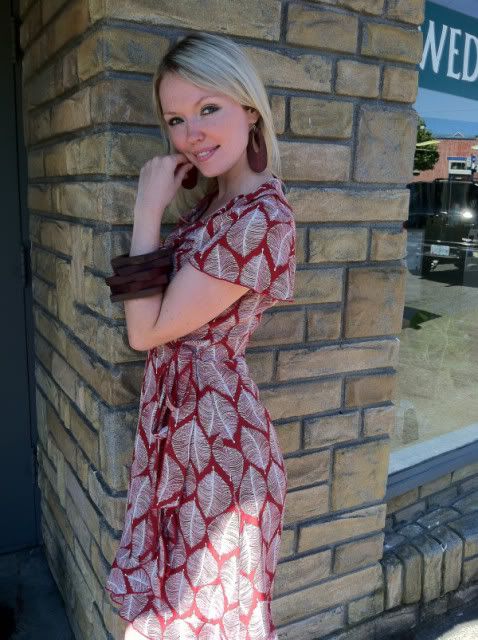 You can learn more about these earrings and the cardigan
right here
and see lots more from our town's amazing designers and artists.
Thanks for stopping by. Stay warm and comfy. Thanks for supporting your local artists, and those making handmade things with love.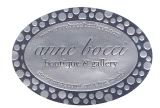 Posted by

annebocci
at 8:14 AM
0 comments