Just got this in! Straight from Project Runway to Seen ON to the boutique. Now available. Never seen until now.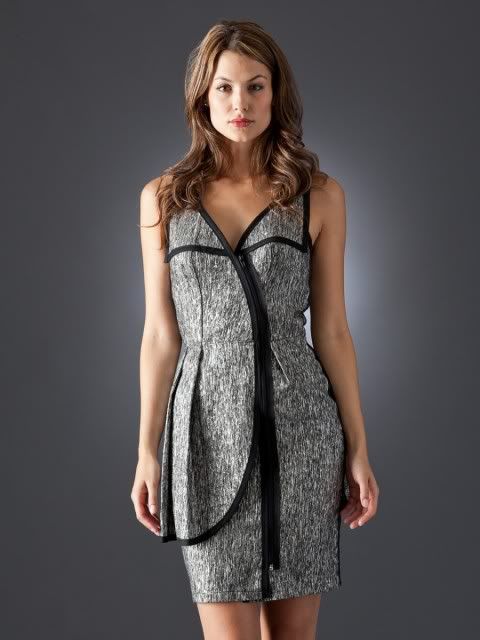 This is part of Seth Aaron's hidden collection made for Season 7 of Project Runway.
Here's more of the edgy design you all have come to expect from Seth. If you watched the Project Runway Show, you may recall he created two entire collections for Season 7 finale. Tim Gunn asked him to create more, after my first collection was designed. The hidden collection not shown was property of the show, until now. They sold off individual pieces through the Seen On Auction site. This is a gem of a dress from that hidden collection! Directly from Project Runway to Seen On to the boutique. It's metallic silk with black trim, asymmetrical zipper front, peplum detailing in the front and back.
Size 0-2 made for the model.
Metallic silk with black cotton trim.
Size 0-2
$425
http://annebocci.com