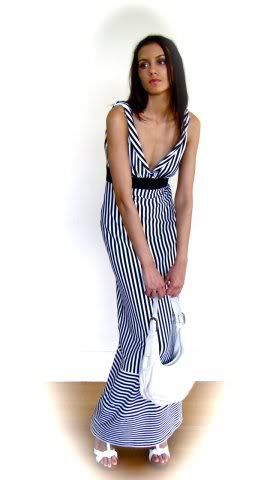 I'm so excited to get in Suzabelle's Spring 2010 Collection at the
boutique
. Suzie's designs have been described as innovative and feminine yet classic. Suzabelle was named "the Seattle Coat Queen" by the Seattle Post-Intelligencer and "One to watch" by Forbes Magazine.
Plus Suzabelle also has a strong focus on social responsibility and in order to help offset the impact of production and transportation of it's garments on the environment, the company donates 5% of profits to Conservation International™.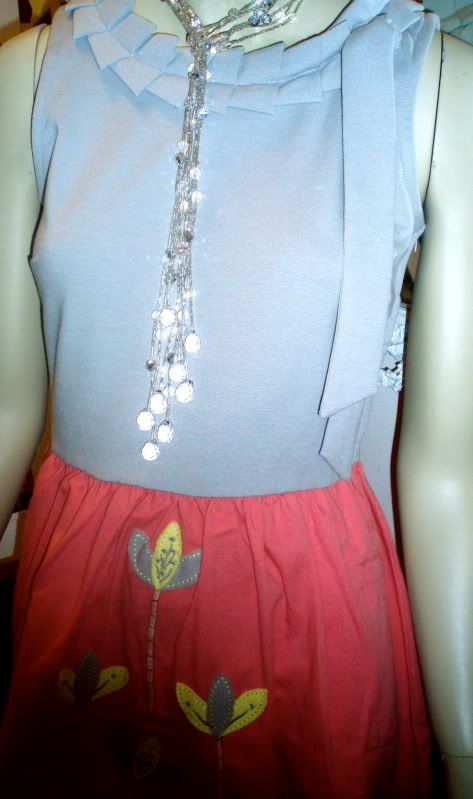 Nick & Mo dress.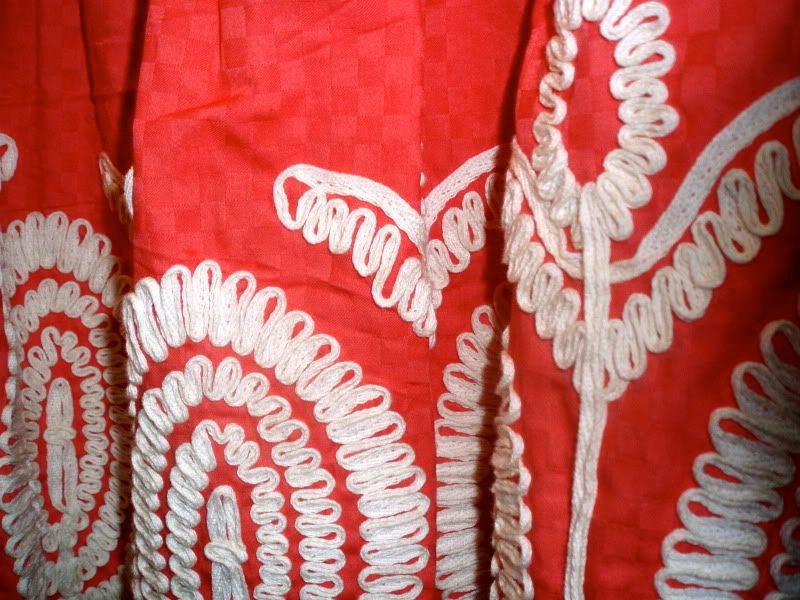 Nick & Mo skirt.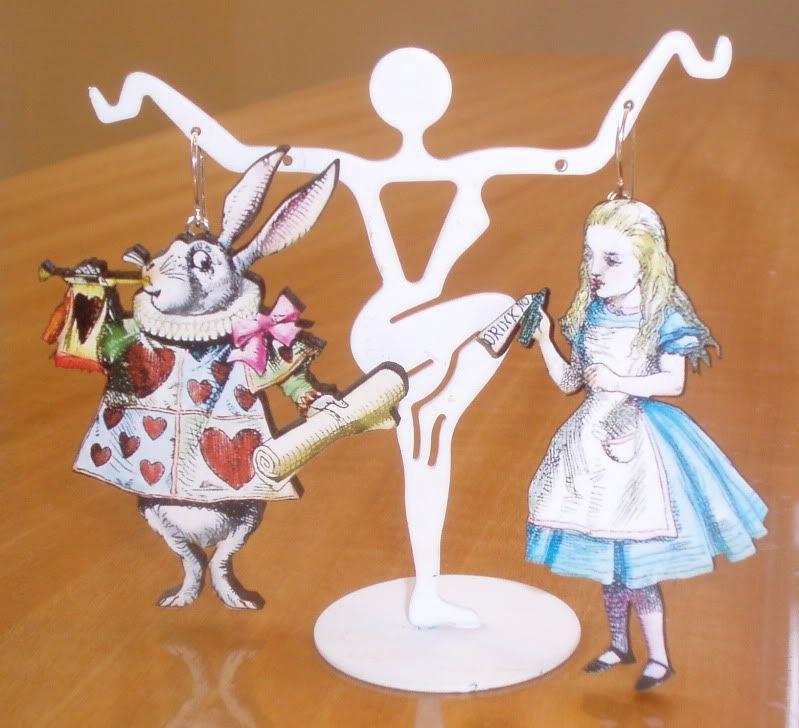 Alice and rabbit earrings,
Anne Bocci
.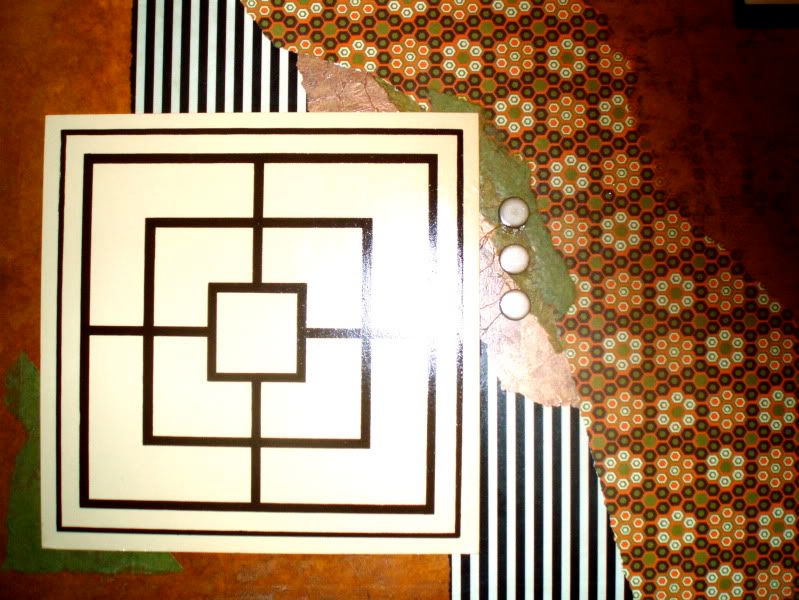 Mixed media by Sharon Knorr.
Vintage underwear earrings,
Anne Bocci
.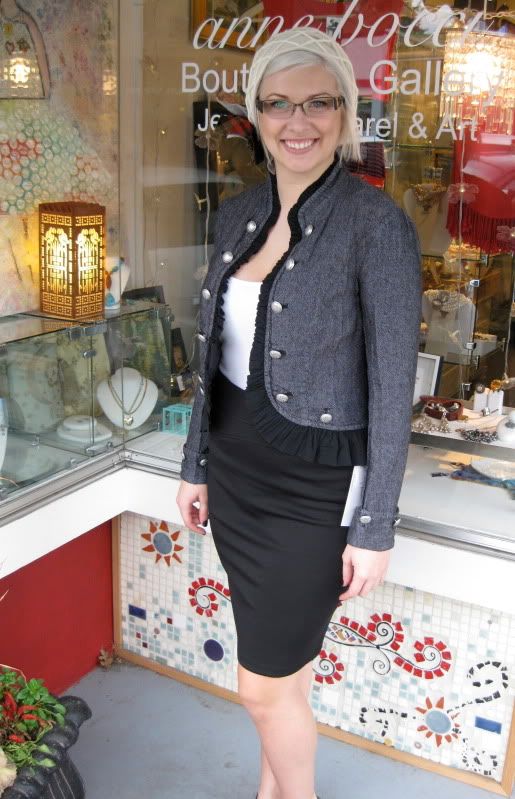 Kensie Jacket and Mac & Jac skirt.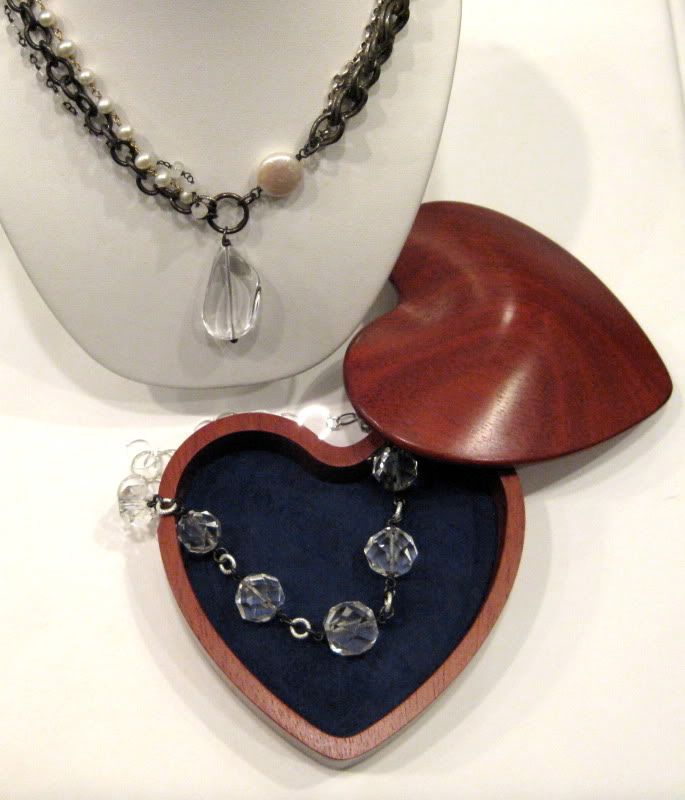 This one-of-a-kind heart-shaped jewelry box was handmade out of South American Bloodwood by Northwest Fine Woodworking artist Curtis Erpelding, and the seams are so beautifully crafted you can barely find the opening (that's a good thing). I also carry a varied selection of handmade jewelry – chunky freshwater pearls, Swarovski crystals, jet beads and all kinds of sparkle – to give along with the box if your heart is feeling full. Heart-Shaped Bloodwood Jewelry Box, $70 at
Anne Bocci Boutique
,
7824 S.W. Capitol Hwy.; 503-452-3711. www.annebocciboutique.com