SUZABELLE. The designer's label is classic glamour. Grace Kelly, tailored looks and feminine silhouttes. Here's your chance to save up to 40% on Suzabelle coats at Anne Bocci Boutique. P.S. It's no wonder Suzabelle was named by Forbes Magazine as the designer to watch.
Suzabelle Lark Coat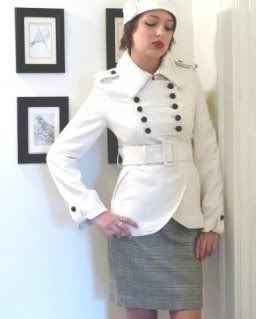 Wool Jacket with faux leather buttons and luxe satin lining. Decorative epaulets and button tabs at front, detailed satin piping trim.
50% wool, 50% viscose
$276.00
* now 35% OFF $184.00
* Now $184.00 at Anne Bocci Boutique
Please compare prices, this Lark Coat is $276-$292 on other sites
Suzabelle
Greenstreet Coat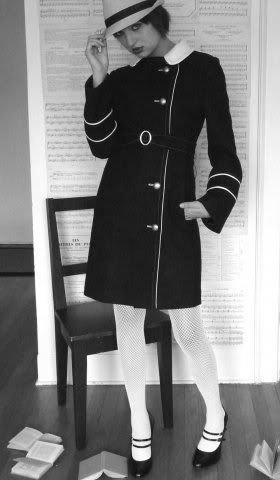 Greenstreet is an ultrasoft wool coat with pewter buttons and buckle. Collar ban be worn 3 ways. Luxe satin lining. Decorative contrast creme stitching.
$297 now 35% OFF
$190.00
Suzabelle is now 35% off at Anne Bocci Boutique
Suzabelle Cinema Coat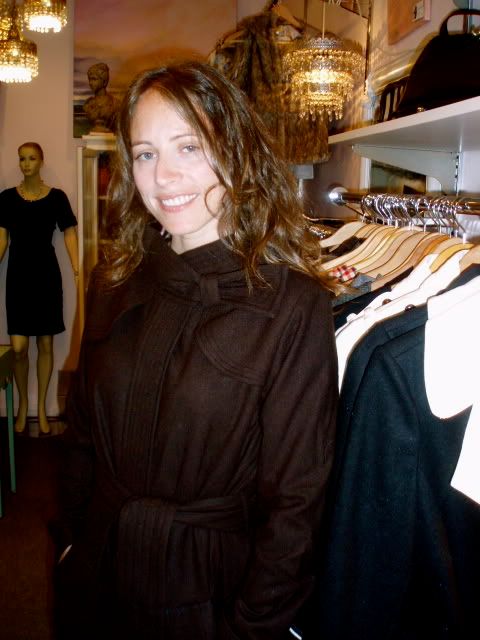 Monica stopped by the boutique and is looking smart is this chocolate-hued Suzabelle Cinema Coat.
Cinema Coat with bow closure at collar, swoop front pockets, contrast topstitching. Brass buttons and belt links.
Fabric Content: 52% polyester, 48% wool
Color: cocoa
Measures 33" from shoulder
$297 now 35% OFF
$190.00
Lower Price at Anne Bocci Boutique
Please compare prices, on other websites and stores this coat is: $297.00
Suzabelle Windsor Trench Coat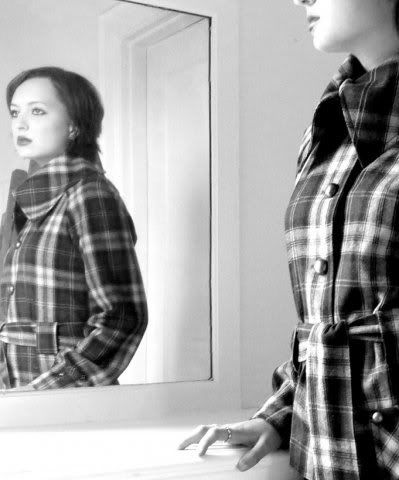 This plaid Windsor coat is smart and comfortable. The neck detail is classic and the brass domed buttons show the designers attention to every little detail.
Think soft Pendleton yet with a designer twist. This Suzabelle wool flannel coat has a luxe satin lining. Deep front patch pockets and fold-over collar.
$292
now 40% OFF
$177.00
Lower Price at Anne Bocci Boutique
Please compare prices: $292.00 on other sites
Holiday SALE going on now through December 25
FREE "Crab Won Ton" appetizer at the Portland's premier
The Benson Hotel.
Simply show your Anne Bocci Boutique receipt now through Christmas Eve in The Benson Hotel's lovely lobby Palm Court .
To see more independent artists, emerging designers, and other designer clothing, jewelry and handbags, why not mosey on over to see my website. Come on, I double-dare you. :)
Anne Bocci Boutique