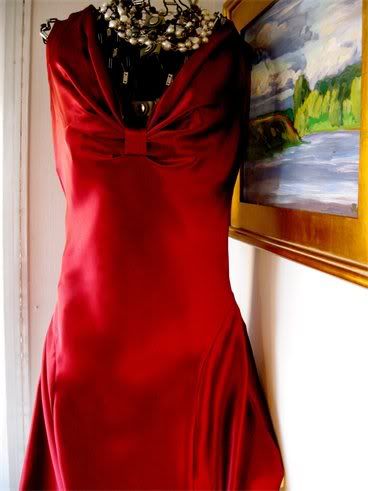 The best gift of all is:
sharing time. loved ones. friends. sipping.
making a toast. clinking glasses. tearing up.
burping. dressing up. staring at the fire.
twinkling lights. dressing down. staying warm.
Remember that spending time with loved ones is the most cherished gift of all.
Happy Holidays.
Love
anne
Photo:
Anne Bocci Boutique
Art Deco cranberry 100% silk charmeuse dress at Anne Bocci Boutique. Bias cut that flows on the body. Hand sewn in Portland. Designer: Amai Unmei.
Oil Painting: Mark Larsen.
12 days of Christmas Giveaway Extravaganza
http://tinyurl.com/ye3z55k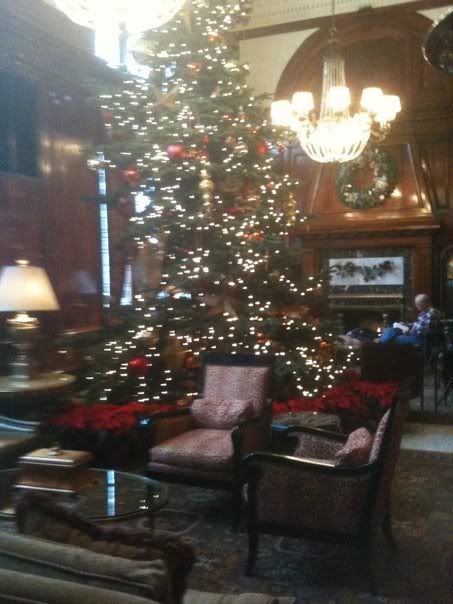 In collaboration with The Benson Hotel
Why not celebrate the season with your family at Portland's quintessential hotel, The Benson Hotel. Now through Christmas Eve, customers of Anne Bocci Boutique in Multnomah Village, will receive a complimentary Crab Won Ton appetizer just by showing their receipt from Anne Bocci Boutique at The Benson Hotel's Palm Court in their magnificent lobby.
'Tis the Season..
Relax in the Benson's Palm Court after holiday shopping. Their delicious Happy Hour menu is available every night from 4pm to 6pm and 9pm to close. Warm up with a hot buttered rum, enjoy crab dip, oysters or sushi rolls. Take in the lights, the 20 foot tree and the gingerbread display.

http://www.facebook.com/event.php?eid=192412191743&ref=mf