Portland and China to partner in local fashion venture
Read more about Portland Fashion Synergy and its impact in this article by Kristi Turnquist:
http://www.oregonlive.com/news/index.ssf/2009/09/portland_fashion_industry_says.html
Photo credit: Yin Yi photography
Lovely Megan walking the runway in a Cui Wei designed dress, at the the International FUSE Portland Fashion Show featuring Portland and Chinese emerging designers.
Photo credit: anne bocci
Kerry Shanks looking stunning on the runway.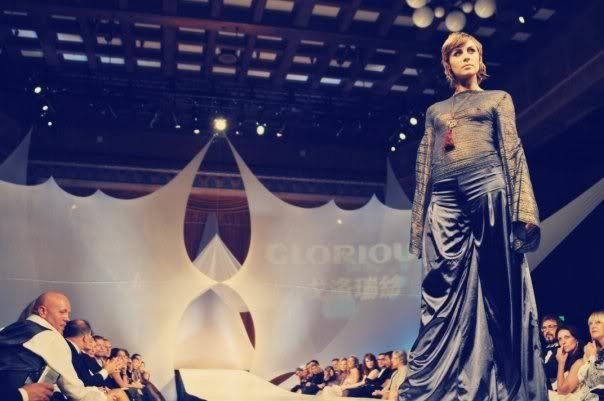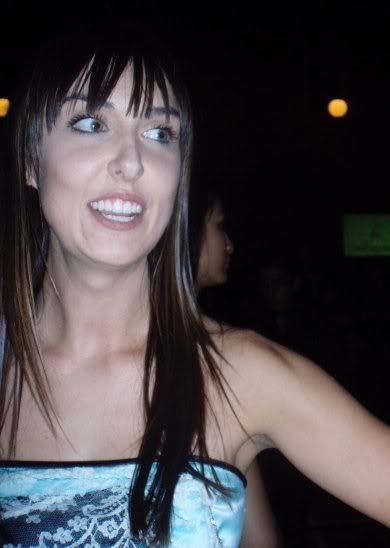 photo credit: anne bocci
The fabulous Jillian, the zest behind the fabulous FUSE Portland Fashion Synergy.
The first international FUSE Portand Fashion Synergy Show took place at the Portland Art Museum Friday, September 25, 2009.
May Tee founder of Portland Fashion Synergy (PDXFS) and Jillian Rabe, event coordinator, along with their fabulous team put on a show that was fun and well-paced with a sense of whimsy, awe and glamour. Portland-based designers included Emily Katz, MAYTEE, and the men's line Defyance; and a special collaborative collection will be presented by local designers Adam Andreas, Hillary Day, Janeane Marie, Barbara Seipp, Emily Sunnell, Christa Taylor, Heather Treadway and others.
Featured Chinese designers included Cathaya, Cui Wei and Chong Jian, one of China's most famous designers.
(PDXFS) collaborates with apparel designers, manufacturers, retailers, educational institutions, students, local businesses, government organizations, the media and the general public to create and support a thriving and sustainable apparel industry in Portland, Oregon. Together, we can establish Portland as a fashion capital with a unique design vision and attitude.
For more of my personal photos of the international show, see the link below.
http://www.facebook.com/album.php?aid=156794&id=562999697&l=cac9440cf7
Link on over to this fabulous Oregonian article by Kristi Turnquist:
http://www.oregonlive.com/news/index.ssf/2009/09/portland_fashion_industry_says.html
Mosey on over to the Portland Fashion Synergy site for more information:
http://www.pdxfashionsynergy.com
xo
anne bocci
http://annebocciboutique.com