Okay all you Suzabelle designer lovers, here's your chance to get Suzabelle at 50% off.
Suzanne's designs have been described as innovative and feminine yet classic. The designer, Suzie Jaberg hails from Seattle where each piece is created in her head and on to paper. Suzabelle's designs are innovative, feminine, classic. Suzanne Jaberg was dubbed the "Seattle Coat Queen" by the Seattle Times and named 'One to Watch' in Forbes Magazine.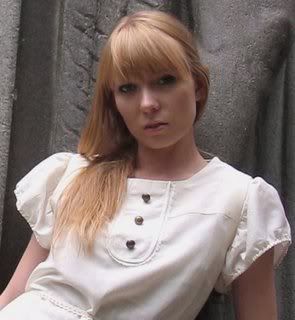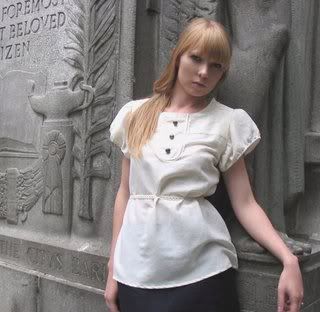 This Suzabelle Clermont Blouse is SWEET! In a word, that's just what it is. The Clermont Blouse in Creme by Suzabelle features a double layered cotton-silk blend style blouse. It is created with flutter sleeves and a removable waist sash. Brass buttons decorate the front as well as a crochet-lace trim placket. Finally, a keyhole opening at back finishes this piece with a feminine touch!
* Fabric Content: 70% cotton, 30% silk * Fit: fitted * Color: creme
$152 SALE $76.00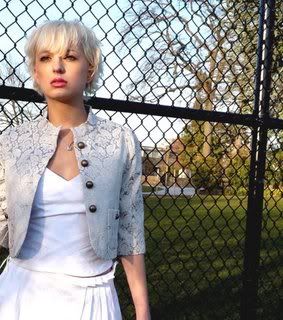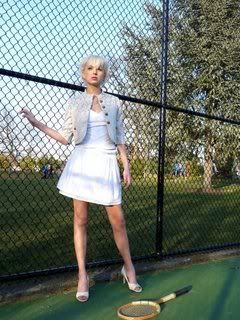 Suzabelle Belleterre Brocade Jacket $183 SALE now $89
Loaded with texture and fun brass buttons, the Belleterre Cropped Jacket in this fresh pewter color is a lovely brocade jacket with silk lining. It has a mandarin collar as well as pockets on the front sides and 3/4 belle sleeves. Sizes XS, S, M.
* Fabric Content: 50% cotton, 45% 45 polyester, 5% nylon * Fit: fitted cropped * Color: pewter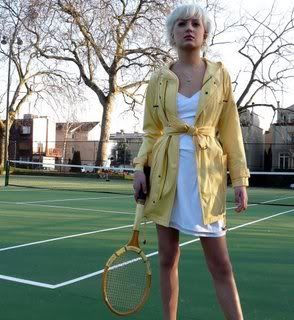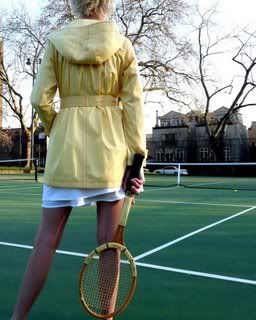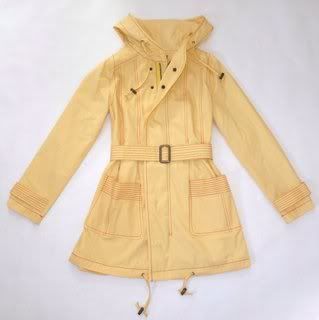 Suzabelle Mirabel Anorak
Can you say sweet butter creme. Oh, how this buttercup anorak jacket makes me smile and think of sailing, backyard picnics and easy-going sports. Just my kind of fun.
$188 SALE $94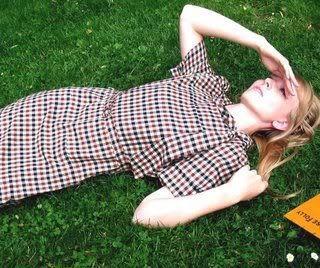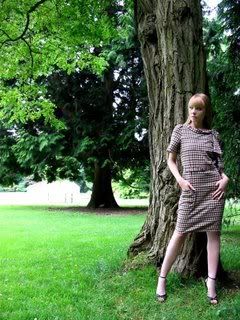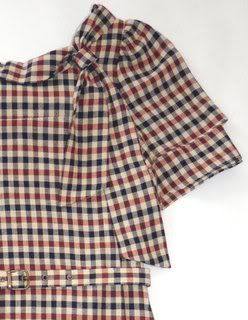 This Suzabelle Adelaine Gingham dress harkens back to an innocent time, possibly the late 40s where the waist is emphasized and fabric belts ruled. The tie at the neck is super sweet. And two darling buttons adorn the back collar. XS, S, M
$189 SALE $94.50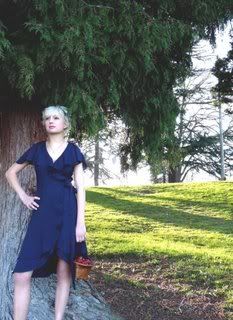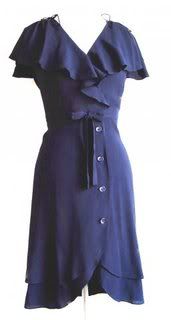 St. Gabriel Dress
Truly stunning with a 40's flair of sweetness. Petals and soft dressing. A very "pretty girl" dress that's perfect for dressing up or down, the St. Gabriel Dress in Midnight Blue by Suzabelle features a double layered skirt with buttons, an adjustable tie waist and hidden hook and eye closure at the bust. Additionally, there are adjustable ties at the shoulders.
* Fabric Content: 100% rayon
* Fit: fitted
* Color: midnight blue.
$172
SALE $88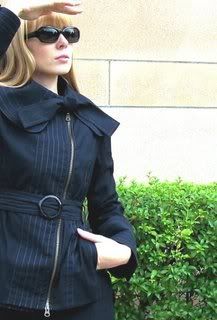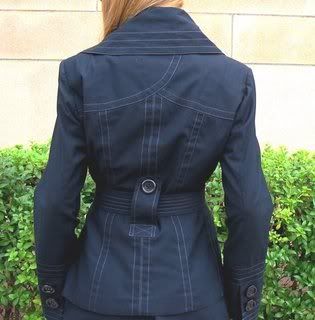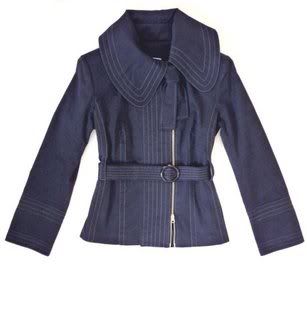 The Mont Royal Jacket This jacket has all the details in the right places. Plus her sleek pencil skit pairs up perfectly with the sweet Clermont blouse and Mont Royal Jacket. It's royal color is flattering and classic.
$280
Now $140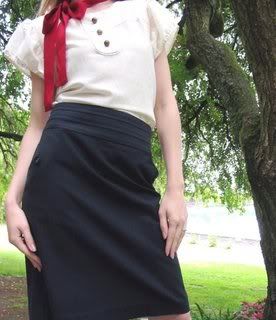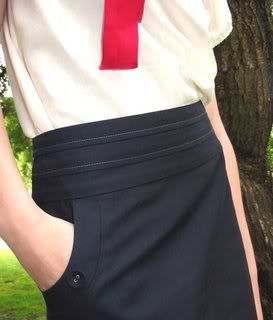 The Sutton Pencil Skirt is classic and chic, perfect for hard working ladies with style. It pairs beautifully with the Mont Royal Jacket to creates a modern suit. This skirt is lined in satin and features 2 front swoop pockets. The dark navy color is contrasted with Sky-blue stitching for a little flair. This sleek pencil skit pairs up perfectly with the sweet Clermont blouse and Mont Royal Jacket.
$134
SALE $67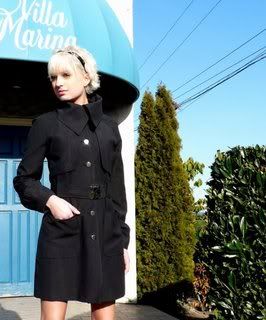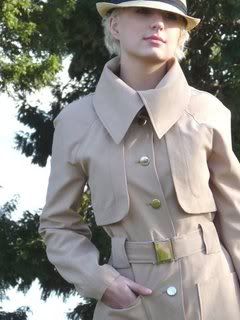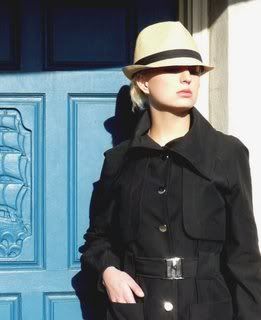 Nicolet Trench
The Nicolet Trench Coat in Classic Black or Taupe by Suzabelle combines chic style with functionality. This piece has cool linen fabric with satin lining. The front is equipped with chrome buttons and buckle, as well as an adjustable belt. Finally, the fold over collar can we worn buttoned or opened.
* Fabric Content: 54% cotton, 46% polyester
* Fit: fitted
* Color: classic black or taupe
$285
SALE $140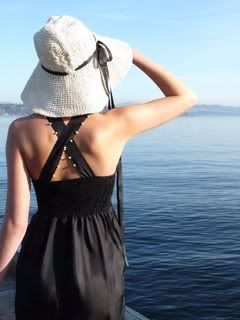 Augustin Silk Dress
in Black with natural wooden beads
It's all in the details. This sweet dress is perfect for a spring getaway. Oh, how darling coming and going... Feel soooo pretty in this Augstin Dress in Black crafted by Suzabelle. This silk dress has natural wooden beading on the edges of the straps. It it also equipped with hidden side pockets for your prized possessions. The front has an adjustable tie with keyhole at bust and finally the straps cross in the back for a complete look. A smocked back ensures a perfect fit to this flirty dress.
* Fabric Content: 100% silk * Fit: comfortable, smocked back * black $192
SALE $96
I want to offer you the lowest prices on Suzabelle only at my little boutique in Portland, Oregon. Now, you score, because it's my July 50% OFF Suzabelle SALE at Anne Bocci Boutique. Please see http://annebocciboutique.com or email me, or stop by in Multnomah Village. email: annebocci@yahoo.com
Have a fun and safe July 4th!