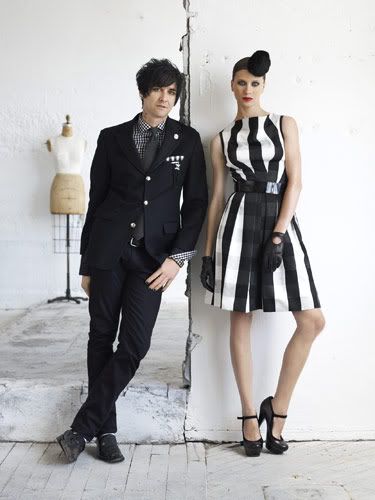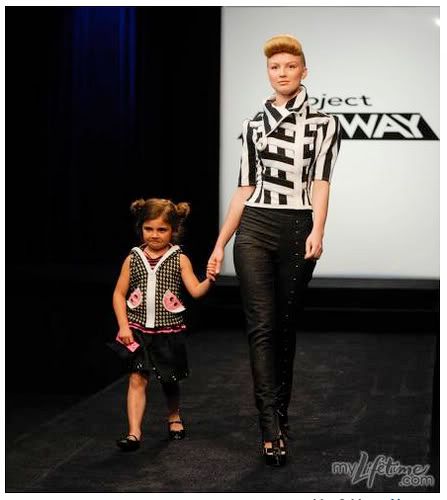 You're Invited This Friday
August 6, 6-9 pm
Come meet Seth Aaron Henderson, reigning winner of Project Runway.
It's his Premier TRUNK SHOW/party since winning the design show, and it's at my
boutique
in Portland, Oregon.
We're pleased to showcase Seth Aaron Henderson as the featured guest at our downstairs gallery space on Friday, August 6 from 6-9.
Henderson took home the big prize on the hit show thanks to his daring high-fashion, edgy aesthetic and expert trademark tailoring. Heidi Klum, Faith Hill and Gwen Stephani are some of his biggest supporters.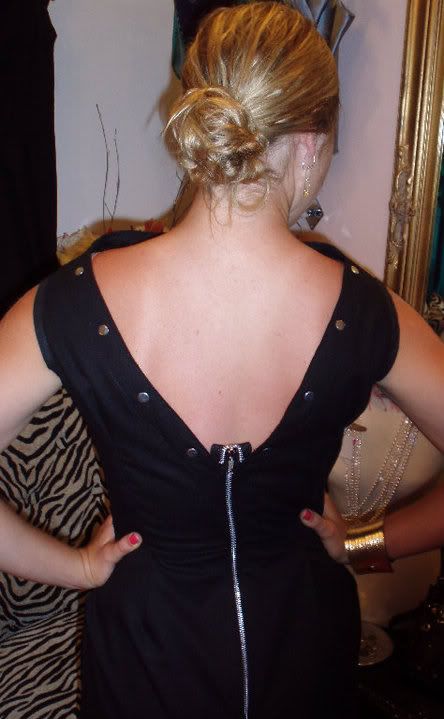 Hanna is modeling a Seth Aaron original dress, $375.
As part of the Multnomah Village First Friday event, you'll get a chance to meet the personable and larger-than-life designer and see his stunning, detailed work up close and personal. This is Henderson's PREMIER trunk show since being declared the winner.
Henderson is also designing a collection of these signature pins, that he makes himself and autographs available
here
.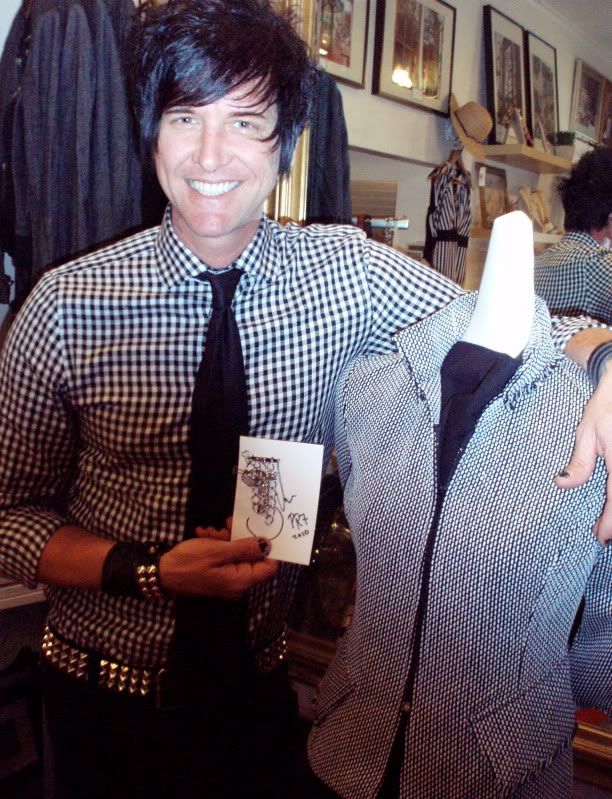 Standing next to his gorgeous front zip jacket, Seth holds up his new
pin
design.
Seth Aaron has remained a steady supplier of one of a kind pieces for my
boutique
even as he rides a whirlwind of post-win PR and prepares for the production of his ready to wear line.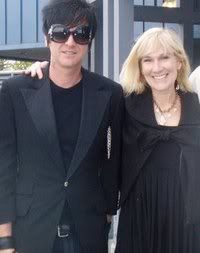 Enjoy complimentary refreshments, wine, Glaceau VitaminWater ZERO, special sale prices, raffle prizes, and most of all, come meet Seth Aaron, in person.
Candid pic of Seth wearing his everyday cuff he snagged at
Anne Bocci Boutique
.
To get an exclusive first peek at Henderson's latest designs, stop by the
Boutique
from 6-9 p.m. on Friday, August 6.
We also carry the actual finale designs from Project Runway's finalist alum
Mila Hermanovski.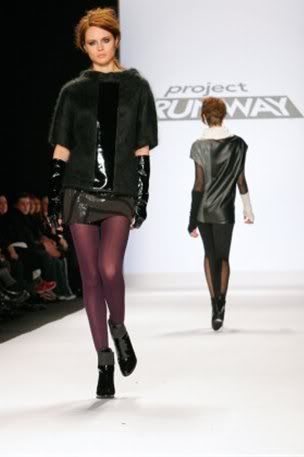 Own a piece of Project Runway History
This actual runway ensemble can be yours! These are the actual, authentic, and one-of-a-kind pieces directly from the Project Runway Season 7 designer Mila Hermanovski and worn on the runway at Bryant Park. All items are final sale.
$499 Mohair and Patent Leather Sweater.
Size M/L
$249 Skirt Size Small
And while at the boutique, check out the newest stash of new summer clothing, accessories and jewelry from a host of Northwest designers, including spring dresses from Suzabelle, Christa Taylor, laser-cut metallic leather jewelry from Seattle's Bijoudally, Ayala Bar, WEMA Designs, Amai Unmei, Nora Catherine, Ipseity, Julia Peltz fine paintings, Tiffin Kreger Bryant, Mark Larsen paintings, Alisa Huntley paintings, and Anne Bocci jewelry. See image below.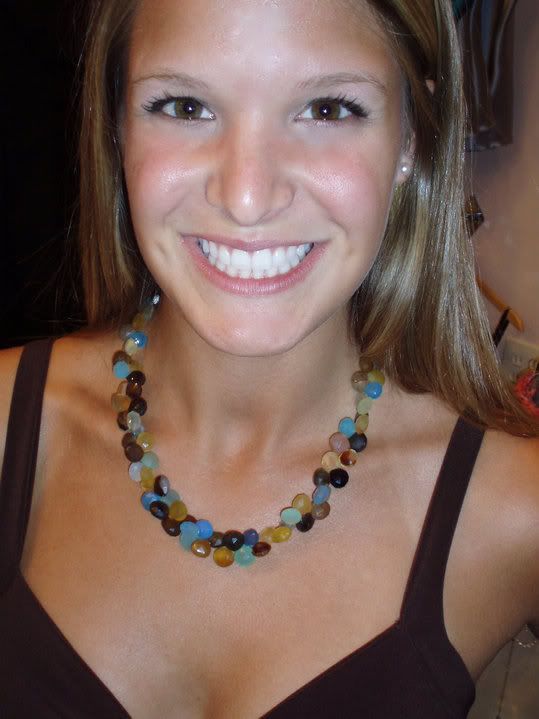 Anne Bocci Design chalcedony necklace
Autumn gems, perfectly matched briolettes, sterling silver clasp.
$365
FREE SHIPPING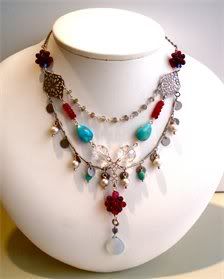 Anne Bocci Design
necklace FREE SHIPPING
Intricate detail, turquoise, labradorite, pearls, and handbown glass beads.
$235 NOW $160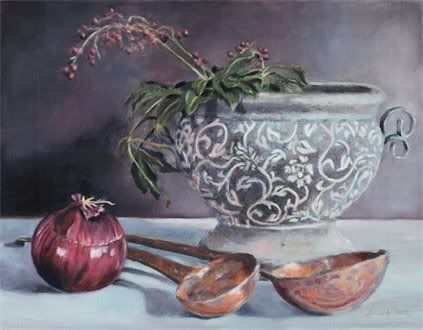 "Copper Ladles" ~ oil, framed 16" x 20" ~ $650 by Julia Peltz
Tiffin Kreger Bryant
"Views of Portland"
Keep Portland Weird $150
Anne Bocci Boutique & Gallery
7824 SW Capitol Hwy.
Portland, OR 97219
503.313.2839 cell
Hours: 11:30-5:30 Tuesday-Saturday
11:30-9:00 every First Friday of the month
annebocci@yahoo.com
annebocci@gmail.com
http://www.annebocciboutique.com/
http://annebocci.blogspot.com/
http://twitter.com/annebocci