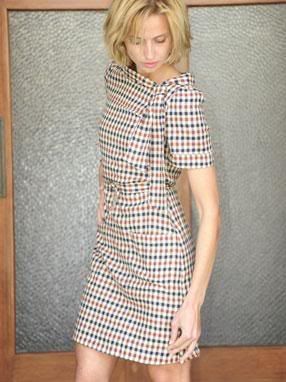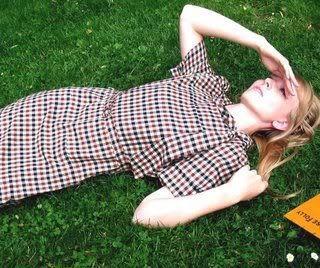 This Suzabelle Adelaine Gingham dress is new at my boutique and it simply harkens back to an innocent time, possibly the late 1940s where the waist is emphasized and fabric belts ruled. The tie at the neck is super sweet. And two darling buttons adorn the back collar. The designer, Suzie Jaberg hails from Seattle where each piece is created in her head and on to paper. Suzabelle's designs are innovative, feminine, classic, and designer Suzanne Jaberg was recently dubbed the "Seattle Coat Queen" by the Seattle Times.
It is one of the few lines I have that is produced over seas. Suzie personally delivers her pieces to me, and says her goal in production is to provide great living wages and work environments for women in smaller, less-develeped countries. Their production manager visits the manufacturers weekly to ensure everything is running smoothly and that all aspects of development are socially responsible. She uses natural fiber materials and dyes whenever possible. Truly, her designs are so distinctive hot and unique. Every piece is a treasure!
Suzie only sells to small, independent boutiques like mine. Her brand gets the "Fair Labor Manufacturing" label.
I want everyone to enjoy and save on Suzabelle dresses, blouses and coats and skirts.
It's my goal to offer the best prices around. Was $189 Now $134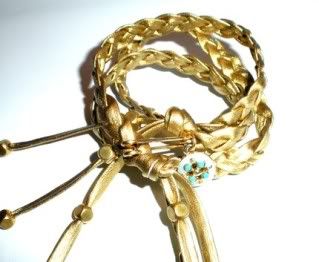 This Gold braided wrap bracelet/necklace is so versatile. It is closed by a cute vintage safety pin with a turquoise enamel charm on the end. This bracelet is about 28" long and wraps 3 times around your wrist. This could be multi-purposed and used as a headband or strand necklace as well! By indie designer, Katie Q, $35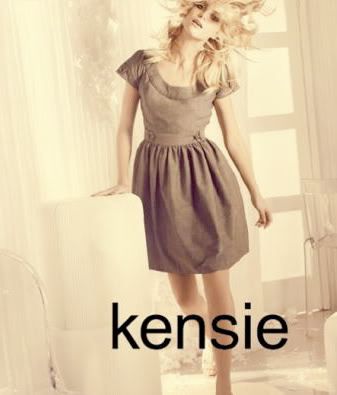 Yes, this jumper is sweet. Super fitted at the bustline and waist, then free and flowing at the hips. The side zipper makes it form fitting and cap sleeves make it sweet.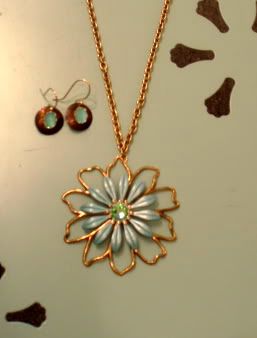 Flowers, blossoms, petals. It's flower power all over again. And it's fun. Laugh In inspired. So 70s chic. Almost grandma's vintage. Necklace by Clara Bow. The aqua calcite with bronze patina back on 14k. gold-filled earwires by Holly Yashi.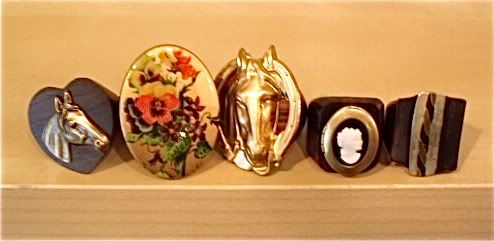 So a sweet girl walked into my boutique a couple days ago carrying a little notions sewing box full of her friend's ring designs. She said her friend, Jessica from the Bay Area, the artist, asked her to branch out to boutiques in Portland. Well, I bought six of these original designs on the spot. Each ring is wood based with ornate vintage designs. J. Fein Designs. To see more, mosy on over to:
Go on...don't be shy...
http://annebocciboutique.com